Veterans Issues
A Vet for Vets.
We as a district, so heavily populated by veterans and active duty members need a fellow veteran that has served with recent military service to better identify and address issues and positions. An estimated 2.5 million military members have exited active service from the Iraq and Afghanistan wars. Many of them have wounds both external and internal. Congress has the responsibility to ensure that through the Department of Veteran Affairs they are properly treated and cared for.
Eliminate Secret Waiting Lists.
Recently it has come to light that Veterans passed away attempting to get care at a facility in Phoenix, VA. They died while waiting for an appointment for care. Veterans are supposed to be provided an appointment within 14-30 days. However Veterans at this and other facilities were put on secret lists.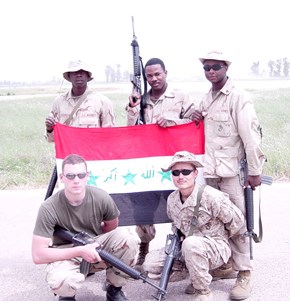 Better Medical Care.
It should be the responsibility of the congress to ensure that this does not happen. It did happen. Congress then created H.R.3230 - Veterans Access, Choice, and Accountability Act of 2014. It was created to improve the access of veterans to medical services from the Department of Veterans Affairs. In addition it provided steep consequences for VA employees that submit false data concerning wait times or quality measures. Also Veterans with long wait times and that live a long distance from a facility were provided a VA Choice Card to further ensure that they would have timely access to healthcare.
Unfortunately the incumbent was 1 of only 5 House members to vote against it. http://clerk.house.gov/evs/2014/roll467.xml
Personal Experience = Knowledge to Fix.
Phil has been been to the VA hospital in Fayetteville, NC - One of the worst in the United States. Veterans in Eastern NC have to travel to Fayetteville or Durham hospitals for treatment, a 3-4 hour drive. Phil Law has used the system. He knows its problems. Phil Law is best suited to combat it.
HELP A FELLOW VET HAVE A VOICE IN CONGRESS