Economy and Jobs
American Free Market Critical
Phil believes in free market principles that allow businesses to operate without an overburden of regulations, taxes and broken policies. American entrepreneurship, both large and small, is the backbone of our economy and the real creator of jobs. The federal government's responsibility is not to create jobs but to maintain a favorable climate for businesses to prosper, grow and hire more people.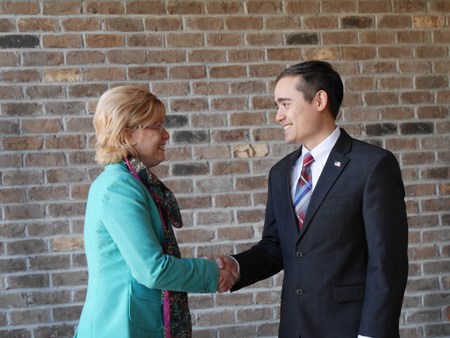 Congress needs to reform the overly complicated tax code which wastes entrepreneurial resources. We need to stop the out of control spending of the federal government which has led to $18 Trillion dollars in debt and lowered the nation's credit rating.
Again we need not hamper businesses with regulations such as Obamacare which encourages businesses to not hire new employees and to reduce hours to comply with the law while still trying to survive in this difficult economic climate.
Washington D.C. needs to encourage growth not restrict it.