Fishing
Support Commercial and Recreational Fishermen
Living in the 3rd district of North Carolina, we are blessed to be in a true fisherman's paradise. Managing this natural resource is a key component of Phil Law's platform. Phil cares about both the commercial and recreational fisherman. He encourages wise usage, conservation, and management of the state's fish and wildlife resources.
Manage our Beautiful Natural Resources
Phil will work with Federal authorities to make sure we are investing in research to increase and keep healthy our fish populations. At the same time, Phil will fight against onerous federal regulations that promote catch share programs or strike an imbalance between nature and the fisherman. Phil also believes it is important to protect the commercial fisherman against a flood of uninspected and unsafe imported seafood. "The seafood caught in the waters of the third district and sold in our restaurants is some of the best tasting in the world. I want to make sure we continue to enjoy this bountiful harvest and share this natural resource with the world." - Phil Law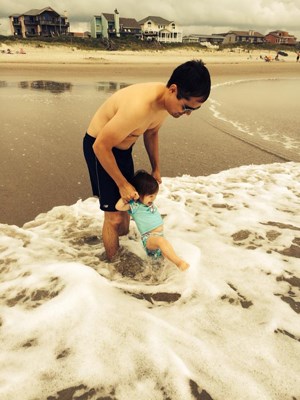 "I grew up enjoying our wonderful coastal and natural areas and am fortunate to now be raising my children here."