About Phil Law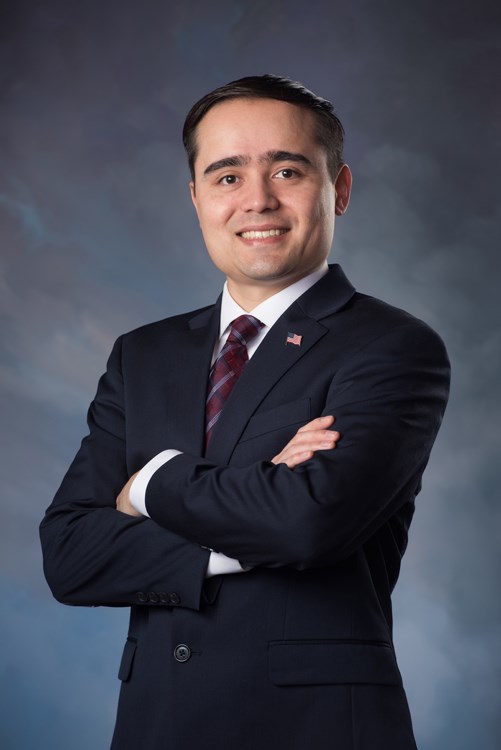 Phil Law grew up in a single-mom family near Winston-Salem, NC. When he graduated from high school in 1999, he joined the Marines. He engaged in combat missions in Iraq, helped keep the peace in Kosovo and provided humanitarian aid in Liberia. In all, his unit visited almost 20 countries during his four year tour of duty.
"The whole experience gave me a really deep appreciation for what America stands for, and why it's freedoms and liberty need to be preserved," he says.
He married his high school sweetheart, received his honorable discharge, and earned a Bachelor of Science degree in Information Technology.
Phil and Erin settled down in Jacksonville, NC. Where his three children were born at Onslow Memorial Hospital. Phil is currently working on IT contracts as he has for the past 15 years.
Family & Veterans
As his family grew to include three children– Avery, Piper and Mason – so did his responsibilities at work and in the community. He became a volunteer in the Community Emergency Response Team where he is a trainer of first responders in disaster preparedness.
Also he became involved with Veterans organizations such as Veterans of Foreign Wars, American Legion and Concerned Veterans of America. Additionally he assisted the Republican Party in social media and public outreach.
North Carolina is Home
He also gained a deep understanding of the issues faced by people in eastern North Carolina and throughout the country. "About a year ago, it hit me," he says. "I was fed up with politicians in Washington making decisions that made life harder for me, my family, and pretty much everyone – except of course the politicians themselves. I decided I had to do something about it."
"I'm running for Congress because I care about the future of my children and yours. We can't go on building more and more bureaucracy like Obamacare, we can't keep kicking the can down the road with regard to the national debt, and we can't destroy the free market economy that made America unique and great."
"We must defend our borders, our interests abroad and ensure our place as leaders of the free world. Like everyone who joins the armed forces, I had taken an oath to defend the Constitution of the United States. For me, that oath continues, and will to the end of my days."
"It's time my generation began to lead, and if you send me to Congress, I will represent you with vigor and creativity, and make sure this district has a place at the table when decisions are made about our families and our country."